Men

Bowmore announces the third release in its Vintners Trilogy
The whisky is matured in the world's oldest Scotch maturation warehouse.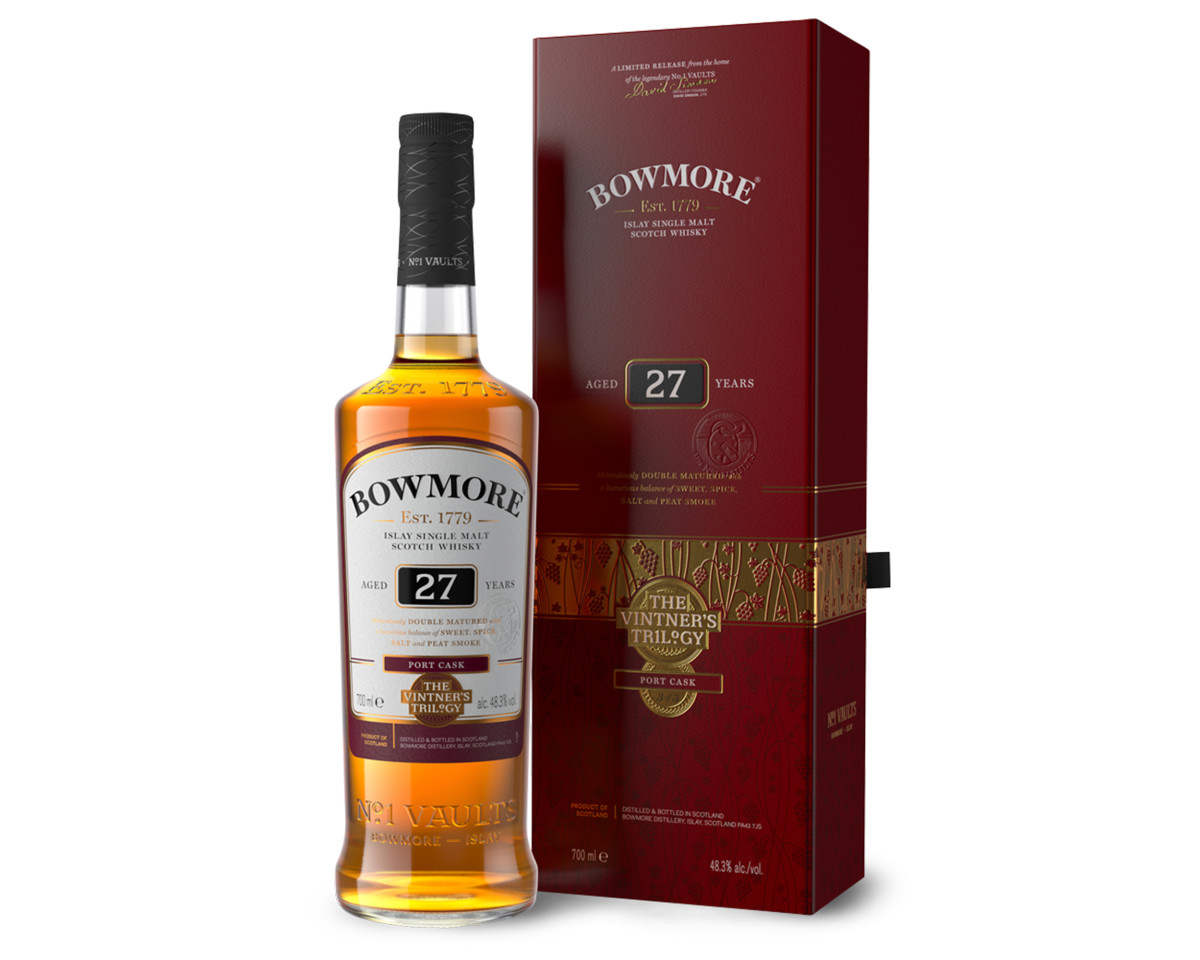 Bowmore
Bowmore is releasing a 27 Year Old Port Cask, the third in its Vintner's Trilogy line that was announced last fall. The Scotch is double matured for 13 years in ex-bourbon barrels and then for 14 years in port pipes. Bowmore's tasting notes describe the 27 Year Old's nose: "Peaty and medicinal with a strong toffee, herbal and spicy character followed by heather fragrance with a hint of Rosemary. Old Port wine notes complemented by raspberries coulis and red berries." with a taste that's "Sweet and salty with a smoky, mixed with sultanas, sugarplums, salted caramel and sweet leathery notes. Pepper and spices with a violet fragrance" and a finish of "earthy carbolic notes, salted dates, dried herbs, sweet tobacco, sweet dried cranberries and a touch of white pepper."
ADVERTISEMENTThanks for watching!Visit Website
£410.00 (approx. $538), whiskyshop.com

Read More
Leave A Comment
More News
Disclaimer and Notice:WorldProNews.com is not the owner of these news or any information published on this site.