ITU Regional Radiocomunication Seminar begins in Thimphu - BBS
Pema Tshewang, Thimphu Jul 23, 2018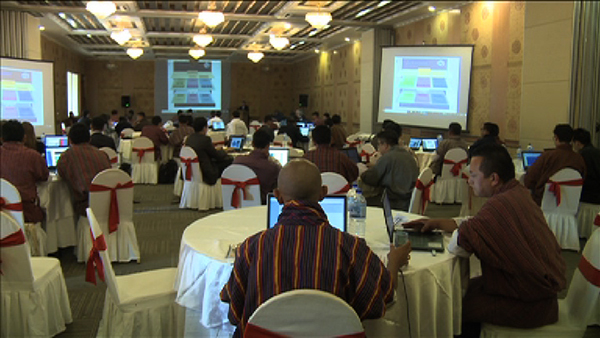 Over 70 international and national participants, mostly engineers and IT officials, are taking part in the International Telecommunication Union (ITU) Regional Radiocommunication Seminar 2018 for Asia and Pacific.
Speaking at the opening earlier today, the information and communications minister, D.N Dhungyel, said technology and satellite applications have a huge potential in accelerating the socio-economic development of Bhutan.
Bhutan entered the space era with the allocation of two geostationary orbital slots by the ITU in 1988 and 2000. The ongoing seminar is expected to equip engineers with a wide range of skills related to the use of these orbital slots.
"We are now trying to study how we can use these two orbital slots for communication. I think it is a good exposure for our engineers," Jigme Thinlye Namgyal, the Director General of the Department of Information Technology and Telecom, said.
The participants will also learn about how things are done at the ITU and its frameworks.
ITU is a specialized agency of the United Nations that is responsible for issues concerning information and communication technologies. The agency allocates global radio spectrum and satellite orbits.
It also develops technical standards that ensure networks and technologies seamlessly interconnect and strive to improve access to ICT worldwide.
Bhutan became a member of the ITU in 1988.
Read More