Household using electricity increases significantly - BBS
Kinley Dem , Thimphu Jul 4, 2018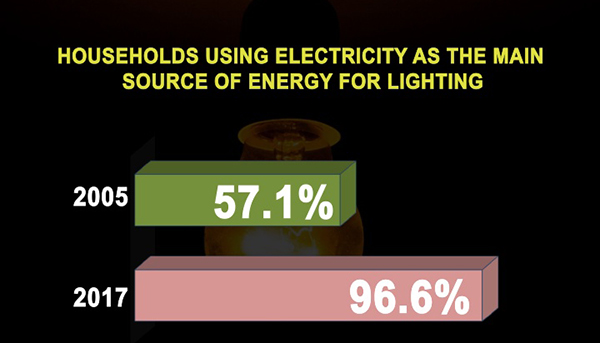 Percentage of households using electricity as the main source of energy for lighting increased to over 97 in 2017 from 57 in 2005 according to the Population and Housing census of Bhutan. The publication also mention that very few households today use kerosene and solar energy.
More than 157,500 households in the country use electricity for lighting. The usage is slightly higher in urban areas at 99 per cent compared to rural where about 95 per cent of them use electricity for lighting as per the report.
The 2017 PHCB report also states that most households in Bhutan use electricity or LPG for cooking purposes.
Likewise, the use of kerosene and solar energy for lighting purpose is slightly higher in rural with three per cent; whereas in urban it is less than one per cent.
Number of households using kerosene for lighting dropped from 37 per cent in 2005 to nearly one per cent in 2017. Similarly the use of solar energy also dropped from around 3 per cent to nearly one percent in the past twelve years.
Read More